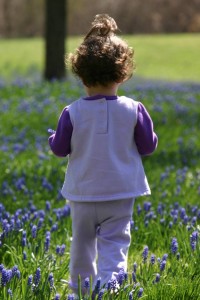 The Title IV-E Education for Public Child Welfare Program is a collaboration between the University of Maryland School of Social Work and the Maryland Department of Human Resources to prepare Bachelor of Social Work (BSW) and Master of Social Work (MSW) students for public child welfare practice. Learning laboratories with faculty field instructors have been established in local Department of Social Services, for specialized child welfare field placements.
The Title IV-E Program at UMBC is only available to current UMBC social work students going into their senior year field placement.
Title IV-E students provide services to children and families through public child welfare programs. Title IV-E students receive a financial stipend to pay for tuition and fees. When the students graduate they are then obligated under contract to work for the Maryland Department of Human Resources in public child welfare for a year or pay back the financial stipend they received.
To be selected for the Title IV-E Program, BSW students must meet, at a minimum, the following conditions:
 Express a specific interest in social work practice in public child welfare.
Agree to seek and accept employment with the Maryland Department of Human Resources after graduation. Twelve months of employment obligation is incurred for each academic year (fall/spring semesters) of participation. Students who do not fulfill the employment obligation must repay their Title IV-E financial stipend.
To get more information about the Title IV-E Program call the Administrator at the 410-706-3439 or visit the website.