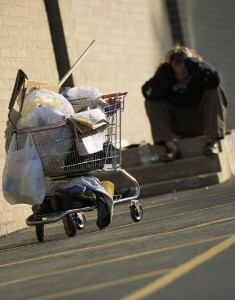 This $1500 award is available to a UMBC social work student who is entering field placement in the fall and pursuing a career working with people who are vulnerable due to poverty, such as homeless individuals. Students are required to submit a résumé and an essay (maximum two pages) addressing the following topics:
The personal, professional, and/or volunteer experiences you have had that demonstrate your interest in and commitment to vulnerable people such as those experiencing homelessness.
What do you see yourself doing professionally in the area of social work practice with vulnerable populations?
Materials will be evaluated on the basis of thoughtfulness, clear and demonstrated interest in the special needs population, and writing quality.  Recipient will be expected to attend the Social Work Graduation Celebration to personally accept the award.