MaryBeth Hyland Named One of Maryland's Top 100 Women
UMBC Social Work Program Alumna Featured in the Daily Record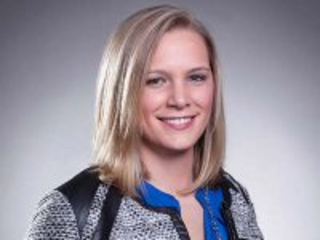 MaryBeth Hyland, founder of SparkVision, knows that extraordinary success is rooted in the vision, values and the culture of purpose-driven leaders and their tribe. 
With over 11 years of experience, grounded in her BA in Social Work and MS in Nonprofit Management, she's been sought-after for her ability to create purpose-driven movements. As an expert in millennial engagement, she is well-known for transforming a young professional program with low return into the national best practice model. In three short years, she increased membership by 400% and giving by 2,400%. As a result of these exceptional outcomes she has been consulting and training on an international level.
MaryBeth is active in her community and currently holds leadership positions with The Midtown Academy, BGE's Community Advisory Council, PEO and BUDL. To feed her creative side, she is a water ballerina, woodworker and life-long flautist. MaryBeth is most proud of her role as mentor to an incredible young woman for the past 8 years. Her recent awards include "Innovator of the Year", "Top 100 Women", "Civic Engagement Leader" and "Leading Women". MaryBeth resides in Baltimore with her husband, James and cat Mr. Fluffer Nutter.